Welcome to Stokesay Mohair Farm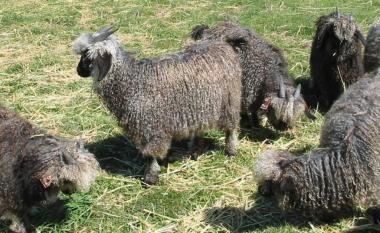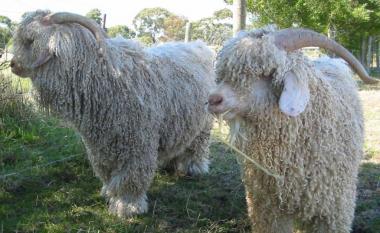 Stokesay Mohair Farm is your one stop shop for doll hair and all things mohair. We have hair for all types of doll; reborn dolls, Waldorf dolls, porcelain dolls, antique reproduction dolls, country cloth and character dolls, Santas, fairies and even theatrical wigs.  We offer a range of options to suit doll makers of all abilities.  Buy natural mohair to dye and weft yourself for your dolls' hair, or select one of our pre-dyed shades of locks. 
We now also stock alpaca fibre for dolls' hair from our very own alpaca "Omar".  This soft fibre is a natural chocolate brown colour, and can be used in the same way as mohair locks for a different finish.  We've also added a range of knitting yarns suitable for cloth dolls, Waldorf dolls or knitted dolls, so it's now easier than ever to find everything you need in the one place.  Click here to see our Mohair Dolls Hair range.
Spinners and felters will also find something to tempt them; we offer the finest kid mohair washed and ready to spin as is or easy to card.  Click here to see our spinning range.
Interested in mohair craft?  We offer a range of Dyed Craft Mohair, as well as Washed Craft Mohair in it's natural white shade, which is perfect for making Santa beards as well as other craft projects.
You can see our full range of products by clicking on the Products tab above, or click here to view.
We invite you to browse through our store, enjoy the antics of our animals in the section about Our Farm and marvel at the beauty and versatility of the wonderful fibre that is mohair.
Not sure about a shade or texture? Ask us for a free sample. Our friendly staff are on hand to help you with any queries you may have. Click here or on the 'Contact Us' tab above to find out how to send us an e-mail or get in touch via phone.
With Stokesay Mohair Farm there are no more nasty surprises. Delivery within Australia is a flat rate on all orders. International shipping is available, and customers will be advised of postage and insurance charges by email before orders are processed. All prices quoted on this site are in Australian dollars.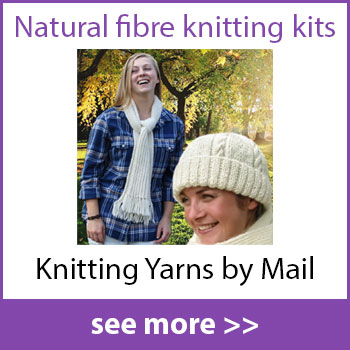 Your privacy and security are important to us. Place an order by phone, e-mail or mail. We accept all major credit cards, money order, cheque, direct deposit and Paypal via invoice.
Colours on this site have been reproduced to the best of our ability. Given that all of our products are made from natural fibres some variation is to be expected and indeed is often part of their unique character.  Please ask us for a sample if you are uncertain about a particular shade.
Knitting Yarns by Mail
Interested in natural fibre knitting yarns?  We now have a separate website dedicated to knitters and crocheters.  "Knitting Yarns by Mail" features the best natural fibre knitting yarns from your favourite manufacturers including Patons, Cleckheaton and Heirloom, as well as our own hand-dyed Stokesay Mohair Farm mohair.  In addition, we've created a range of knitting kits to help you on your way to completing your next project. Click here to visit the Knitting Yarns by Mail website.
In The News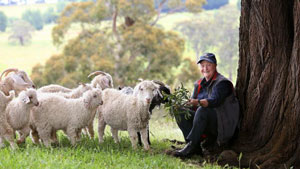 We were delighted the Weekly Times chose to feature Stokesay Mohair Farm in a multi-page spread on 4th June, 2015.  Click here to view the article, which also contained a number of pictures of our beautiful property at Boolarra.